because that is much more than enough
When I die, and everything I have seen thus far in life suggests this will happen, despite my best efforts to pretend that black-gowned bony fella with the scythe who keeps inching closer in my rear-view mirror is just a very persistent and poorly dressed itinerant wheat farmer with a moonlighting Amway gig, and everything about my lifestyle suggests my said de-mortal-coiling will be sooner than most fashionable people care to admit to themselves, I would like a few specific things done by anyone who would be so inclined to do them:
If there be any kind of gathering to note that I lived, and then didn't, and you, an attendee to such, be a lover of the hops and the barley, that perhaps you raise a wee toast, with the best Guinness you can put your hands on, and if you are at that point in what is still your own life a somewhat more comprehensive drinker, that you follow your ironic Sláinte chugat! (given my own duly noted outright failure of health) with a second lifting o' the glass, with a frothy Pilsner Urquell and a Na zdravie!
Tradition, bitches. Tradition. It's why we this and that.
But even more importantly, let there be a trio of songs played, three, in this order, no matter what else might be played, as soundtrack, with some initial austerity paid by all whose ears bear witness:
1. "Rikki Don't Lose That Number." The Dan. Those incomparable Dan. "We hear you're leaving, that's OK …"
2. "Just Like Tom Thumb's Blues." Dylan. But of course. "The joke was on me, there was nobody even there to bluff. I'm going back to New York City; I do believe I've had enough …"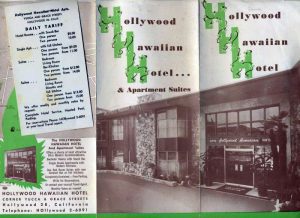 3. "Desperados Under the Eaves." Zevon. My greatest, my hero of heroes, this one song of all songs. "Don't the sun look angry through the trees? Don't the trees look like crucified thieves? Don't you feel like desperados under the eaves? Heaven help the one who leaves …"
Singing along is strongly encouraged, whatever of the words you can muster. Be loud. Be damn loud. Because why the hell not?
That is all. Because that is much more than enough.